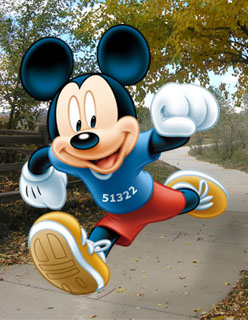 All my bags are packed and I'm ready to go. But no taxi's waiting at my door…  as I need to drive 4 hours to Las Vegas before taking an overnight flight to Orlando!
Last weekend was the start of the New Year and I had a relaxing time running a few easy 5k runs on the treadmill in Palm Desert. It was a great vacation with minimal drinking, not-so-minimal eating, and lots of different activities. I did a few laps in the pool, ran, walked, played a relaxing game of golf, and even played a few games of croquet. I must admit, I've been taking it easy since October.
So yeah, I've gained a few pounds since the Portland Marathon, but I've got a plan.