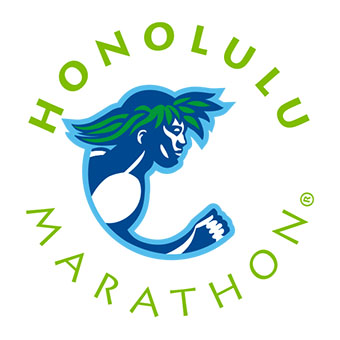 A few days ago I talked with my friend Rose in Japan. She asked me about which marathon would be better to sign up for – Disney or Honolulu.
I did the Disney Coast-to-Coast challenge a few years ago and while I found the East Coast part of the event well organized, it wasn't the best experience for me due to the shear number of people and being placed in the middle of the pack at 4am. Plus, I quickly realized that traveling from the West Coast to the East Coast for an early 1/2 marathon start is a grueling experience.
However, my closest experience with the Honolulu Marathon is from talking to a Japanese person living in Oahu. He told me that he does it every year and his love and passion for this particular marathon sold me on the fact that one day I was going to come back to Hawaii and do it.
Well, time went by and I completely forgot about it until Rose mentioned it. And now with a few days behind me looking at the logistics of doing this event (airfare, temperature, humidity, places to stay, timing, etc), I realize that it can be the perfect marathon goal for this year. So starting in March, I'm going to put together a training schedule and follow it until Dec. 11th – 'run day'. I hope some of you will be able to use it for your own training and motivation as well.
Plus, if you're thinking of doing the Honolulu Marathon, I've made a team (101Marathoners) that you are more than welcome to join when you sign up here. Heck, I might even make a training t-shirt for everyone that does! So let me know if you do!
So come join me and 101Marathoners in Hawaii on Dec 16, 2016 for the Honolulu Marathon.