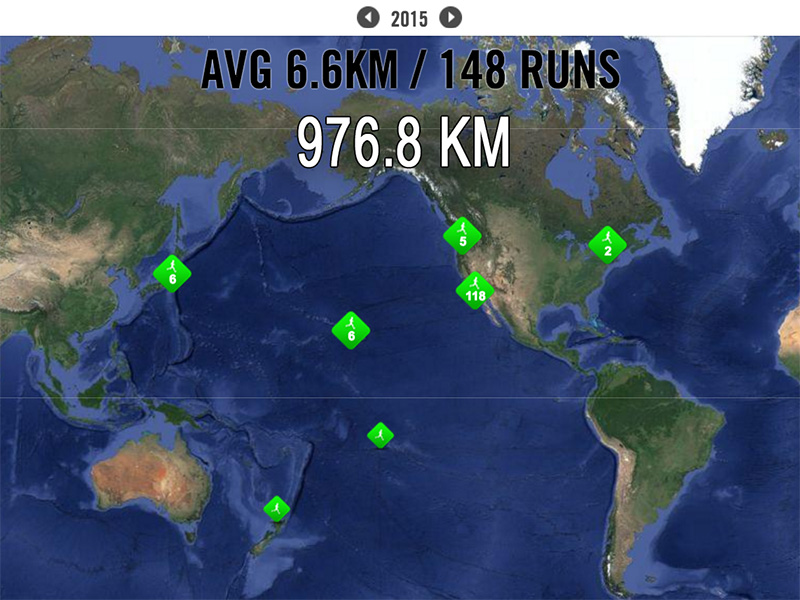 A little over nine hundred and seventy five kilometers and a 148 runs. That's last year's accomplishment according to Nike+.
While I didn't break a thousand, I did do a few 1/2 marathons and even walked away with a Beach Cities Challenge that required three 1/2 or full marathon events. So it looks like the number of runs I did were actually lower than the year before. That makes sense, since I was injured or sick in bed for a number of weeks. Traveling outside the country 8 times and as far away as New Zealand also put a slight toll on my body.
So I still feel pretty good with the outcome, as it was a busy year and I still managed to put in a few good runs.
But this year is going to be different.
Last year I didn't have much of a plan with all the interruptions. This year I intend to run regularly so that I can build up my milage in a safe 'n healthy way.
One of my goals is to NOT get sick this year and that means I need to eat right and exercise regularity without overdoing it. This will allow me to finally build up my immune system properly. Around Christmas last year I had a touch of the flu for about a week. But now I feel great and it seems that my body is recovering in order for me to hit longer distances. So next week, after I come back from the CES show, I'm looking forward to getting out there to enjoy the wind on my face. By March I should be ready to take on a few running events.
Happy 2016 everyone!