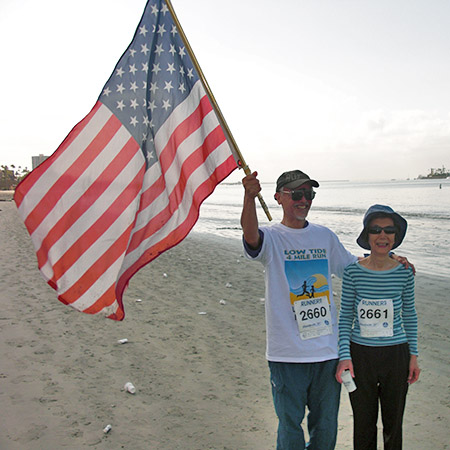 Happy 4th
This has been a great month
Okay, so it's only been 4 days and we've got a break in the middle. But it's great because I'm mixing up my training.
Today I needed to skip my 1hr run with 4x100m strides due to cut on the bottom of my foot (almost healed). But to not feel too guilty, I did go to the driving range. Don't ask me how that helps with running – at least I was active! Plus, yesterday I did an early morning 20-mile ride that kept me energetic though out the day.
Because my foot's gonna keep my road-mileage for a little longer, I've started to focus more on cross-training, cycling, and trail/beach running. Besides, there are a few triathlons and trail runs that look very, very interesting.
The next few days are going to be a lot of fun as I take a small 3-day holiday to enjoy the central coast. Between the gym at the hotel, the running trails on the bluffs overlooking the ocean, and the… er… wineries, it's going to be a great time!
I'll let you know how things work out when I'm back.
Enjoy the next few days.