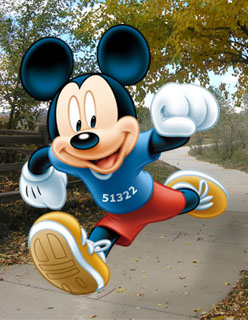 All my bags are packed and I'm ready to go. But no taxi's waiting at my door…  as I need to drive 4 hours to Las Vegas before taking an overnight flight to Orlando!
Last weekend was the start of the New Year and I had a relaxing time running a few easy 5k runs on the treadmill in Palm Desert. It was a great vacation with minimal drinking, not-so-minimal eating, and lots of different activities. I did a few laps in the pool, ran, walked, played a relaxing game of golf, and even played a few games of croquet. I must admit, I've been taking it easy since October.
So yeah, I've gained a few pounds since the Portland Marathon, but I've got a plan.
This ½ marathon is the starting block to do even better than last year. I've even penciled in on my running calendar, one triathlon for 2012… and there's room for more. Mind you, it's been a long time since I've done one. A very long time!
But, more importantly, I'm going to be doing the Disneyland ½ marathon in my neck of the woods (Anaheim) come September. It takes place just a few days after my birthday and fits perfectly into my full marathon training for a November (TBA) event. It's going to be great to compare the two and see how I improve over the year, now that I have a bit of experience logged. PLUS – I'm looking forward to getting the Disney Coast-to-Coast medal.
But for now, I'm off to the happiest place on earth to run with the best! Mickey, Minney, Goofy, Donald, and…
If I get lucky… maybe Tink will give me a bit of her pixie dust along the way.
Second star on the right, here I come.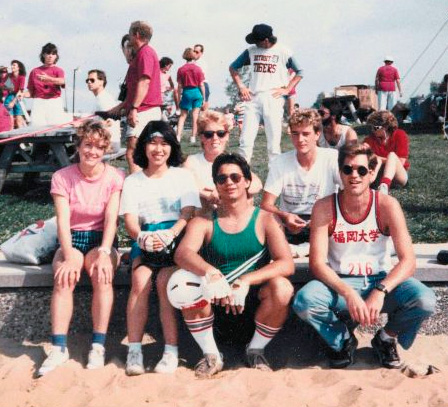 Yup – That's me in the center. Many moons ago at a triathlon in St-Sauveur Québec.