Distance: 5.22km Time: 0:38 Pace: 7'18" kCal: 541 Heart: NA RPE: 5 Type: 5k Trail Trot
Distance: 5.11km Time: 0:40 Pace: 7'59" kCal: 515 Heart: NA RPE: 7 Type: 5k Trail
I didn't get too much running in over Thanksgiving, but I did manage to pull off two 5k Turkey Trots around the Monterey Peninsula just north of Big Sur, CA.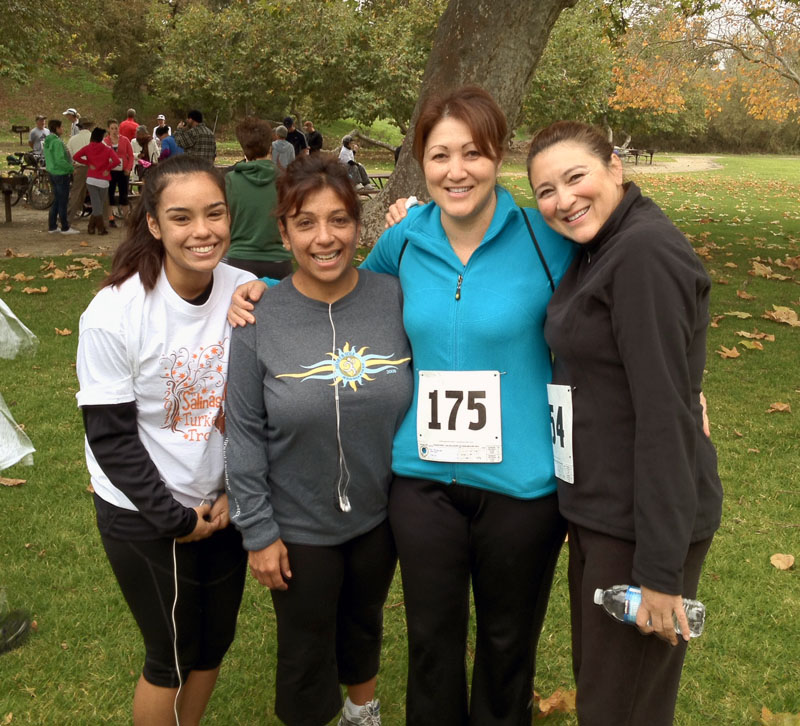 The first was the Salinas Valley 5k (Thursday).
This was a fun 5k event where the kids were having a blast. There was even one Turkey handing out water at the 2-mile mark. The course took place at the Toro Regional park.
The trails where nice and there was one hill that was a killer, but all in all it was a lot of fun. I did need to walk at one point.
There was a stretch that involved running through wet grass. That's how I ripped my ACL in the first place – slipping on grass. So I still have a phobia and decided to walk it.
Total Time: 38 min.
The Second was the Peacock Areas 5k (Saturday).
Nice trails with lots of trees and hills. Some of the downhill trails where a little steep and dangerous… so I took those REALLY slow. But, man! What an experience. There were some people that even went out with baby strollers! I have no idea how they could navigate the course, let alone run with a good time.
some really cool pictures here
When I was nearing the finish line I was totally exhausted… and was not going very fast at all. As a matter of fact, my Portland Marathon Pace was faster! Go firgure.
Well… To be honest, I was fighting a serious cold that I picked up late Thursday night (definitely from someone at the Thanksgiving buffet). Total Time: 40 min.
Of course, after a 7.5 hour drive back on Sunday, I was feeling pretty terrible and ended up with a bad chest cold. I took it easy all week and doc says I need to rest another week, before doing any serious running.
So let's see how things go.