Distance: 16.01km Time: 2:12 Pace: 8'25" kCal: 1113 Heart: N/A RPE: 5 Type: 343-10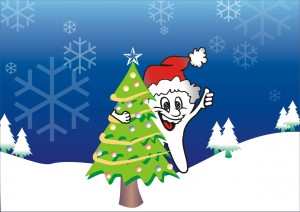 I was right. It rained for a few days but I did get out to do some runs. The sad part is that the all-too-famous tooth pain has come back when I run.
I did go see the Dentist, and after much probing and searching, it's simply my sinuses pushing onto the nerves of one of my teeth.
The result is a root canal and $$$. But it's not going to happen before Christmas.
Presents and a Wedding Anniversary have priority.
So, I just have to watch myself and not go too crazy.
Maybe my teeth just want to let me know when I'm over training – no?
I did my 10 miles on Sunday and then did some interval training on Monday. I should have rested on Monday instead, 'cuz yesterday my tooth did not like what I did. What a bummer.
But then early this morning, I did go to the dentist to get one minor filing done, and now I think my teeth are pretty happy. It was a nice little Christmas present for them, so I hope the'll be happy straight up until the Disney Marathon in January.
I'll do 5-6 miles tomorrow and see how it goes.
Then, hopefully another long run on Christmas day.
That will be fun.
In the mean time, it's Christmas parties, egg nog, and cross training to get rid of those excess calories!
Happy Holidays everyone.