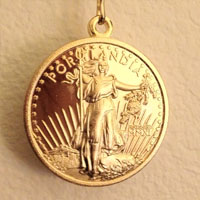 Did you all think I gave up after the marathon?
Nope – not me! I just took a month off for family commitments, attending a great wedding back east, and a very long convention in Las Vegas.
But, things are finally settling down and I'm getting back into my training routine for yet another run. But more on that at a later time. For now let's talk about the one race that started it all…
THE PORTLAND MARATHON!
WOW! That was fun!
And… I plan on doing it AGAIN!!!
Now, to be honest, I was getting nervous over the last few weeks before the marathon, especially after the doctor said NO to my running the event. So, first let me clarify that I did not run the whole thing. I took the advise of my doctor and applied Jeff Galloway's approach at the last second when I attended his talk the day before at the expo.
Originally I had hoped run it in 4:30.
Next, I thought about running 1/2 of it and then walking the rest for 5:15-5:30
Then after talking with the doctor and experimenting with everything, my goal was just to complete it under 6:15. That would give me plenty of time to enjoy, take pictures, and to have a great experience. Of course, I was not too happy about having to go over six hours after all the training I did. It's amazing how a knee injury, followed by a serious cold, can destroy the perfect plan.
Then after talking to Jeff, I decided to do a 3:1 run:walk routine to finish between 5:30-5:45.
Of course, everything is great at the beginning and it takes discipline to not run longer than 3 minutes at a time. The first 5 miles were so easy! Then after 15, 16, 17, 18 miles… you kinda forget to look at your watch or hear the beep (I was using my Nike GPS Watch), or those walk intervals seems so short, or the timing just doesn't quite match with the water stations and you decide to walk a little longer (what happened to all that dicipline during my training sessions!!!)
So, my total time? 5h 50m.
Okay, okay. Not an amazing time. But I'm happy based on everything that's been going on.
The marathon was great! I loved every minute of it!
I know I was way to conservative at the beginning and never experienced 'the wall'. But then that's okay, because I loved every minute of it!
Next time I'll have more experience. It's one thing to go on one of your long training runs by yourself. It's another to be out there amongst thousands of people.
Here are some of my most memorable moments…
Mile
 Why it was so cool…
0
Pitch black and getting everyone excited to start!
(photo) (photo)
3
Talking/Running with Herb.
He was out running 3 weeks after having 2 knee replacements.
6
Tripping up and crashing to the pavement, and getting a bloodied hand and swollen bloodied knee. But luckily it didn't affect my ability to run and finish the race. Plus the medic was only ½ a mile away. Even after a month my knee cap is still bruised and hurts when touch. Bummer!
9
A photo session with a bunch of other runners – just out having some fun. Wasted a good 5 minutes right there with everyone swapping cameras 😀
(photo)
13.1
New PR for my 1/2 marathon by a few minutes. And I still had a bundle of energy left for the second half!
17.5
Next was going up the hill, taking the bridge, and passing Check-Point-Charlie. As I pulled out from the pack, I felt the wind on my face and it was great!
(photo)
21
Okay, not a memorable moment, everything seemed to be a blur but…
22
Next came the downhill and I was itching to run. Besides, at this point, it was easier to run than walk. Nice…
25
A straight away with crowds cheering us on both sides. I picked up my pace as I heard everyone shouting my name. Don't you just love bids with your name on it?!?
26.1
Around the corner and across the finish line running proud with my hands in the air.
(photo)It was an amazing time.
Of course at the end I splurged on M&Ms and grapes. I never knew grapes could taste SOOOOO good after a marathon… not to mention flowers (LOL)!
(photo)