Distance: 5.79km Time: 0:54 Pace: 9'24" kCal: 470 Heart: N/A RPE: 3 Type: recovery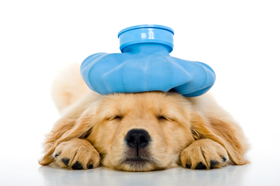 Wow!
It's been almost 10 days since I caught a cold!
Sick in bed and even lost my voice…
My wife loved that one!
I was hoping to do 10 miles on my birthday (Aug 30), but as the day came and I was still under the weather, I switched it to 5 miles. Then switched it to 5km.
But the truth is that I was still sick in bed when my special day came and went. Happy 50th Blaine – DRATS!

It wasn't until this morning that I was able to get out and go around the reservoir, and even then, only for a walk and light jog.
At first, my knees were very stiff, but after a 5 minute run followed by a 30-minute walk, my body started feeling good. So I did another little run towards the end.
The day's going pretty good and I think my cold's about to break, so I'm looking forward to getting out this evening for a bit too. If all goes well, I'm hoping to get back into training this weekend. It should be quite an experience in figuring out the right mix to recuperate and train effectively!
I'm looking forward to the challenge.