Distance: 13.08km Time: 2:31 Pace: 11'34 kCal: 1023 Heart: N/A RPE: 3 Type: recovery
Distance: 10.49km Time: 2:06 Pace: 12'03 kCal: 900 Heart: N/A RPE: 3 Type: recovery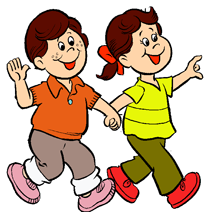 So last week I hurt my knee doing some sprints. I thought that is wasn't anything serious, so I decided to take a few days off and walk on the weekend down at my favorite Newport Beach hangout.
The first day I planed to do just 10k, but my wife wanted to do the whole boardwalk (that includes the piers) so that total was around 15k (my Nano is off a little). I think the extra 5k was a little too much because I needed to stop a few times to stretch my leg. That was okay, I deserve it since because I didn't wear a compression sleeve – I just think it makes me look too weird.
Okay – I guess that's the mocho man thing – but wearing a pink or blue brace is kinda embarrassing.
So I got home and iced it up all afternoon. Come supper time, I was feeling pretty good.
Then came Sunday…
I decided to do the same walk, but this time I wrapped up my knee with a tri-bandage and off I when. Half way through, the pain started coming in and the swelling started – rats!. It reminded me of the time I lost my car keys (even at the same place). But I kept going – knowing that I'll be able to ice-up once I get home. I think this time I really did it though… the swelling was pretty bad. So bad, that my wife took a picture of it.
<sorry no photo – due to ugly untanned knees>
So, yesterday I made an appointment to go see my doctor, but I have to wait a week (the great American HMO Medical System). By then I know my knee will be alright, but it's time to go see a Physio/Sports therapist anyway, and get this 'problem' out of the way.
For now, it's going to be strength training and some easy elliptical. I'm a little depressed about the whole thing, but I guess it'll give me more time to do the cross-training that I've been neglecting. Now all I need to do is find a nice little training program that can use two 5 lb weights, a sit-up bench, and a living room floor (as you can see – I don't have a gym membership).
Ah, but hey… I'm going to Playa de Carmen for a July 1st and 4th vacation, and I know they have a gym down there, PLUS… a great big beautiful warm ocean that I can swim in a do rehab! Now I'm starting to get excited. Yeah!