It's time to start
August 2015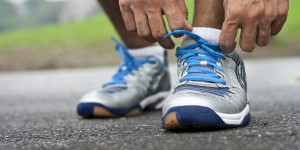 It's been a while since I've posted on this site. But it's time to start my journey over again. And while I recently completed the Beach Cities Challenge by doing the Long Beach, Huntington Beach, and Orange County 1/2 marathons, they were all like 3 hour walk-a-thons instead of serious runs.
So it's time to get going and to make running a part of my daily life style once again and this 'journal' will be a road map of those experiences. Hopefully it will help you along the same path by warning you of my mistakes or adding you though my positive achievements.
Let me know how you're doing…
It's great to see how everyone it doing by reading your blogs, and seeing your posts on FB and twitter. I don't always get a chance to visit and leave comments, but if something is coming up, let me know. I'd love to hear how you're doing with training or if you've discovered a new race or a great running cause to charity!
See you on the trails.