Cooler Weather for Running
October 2015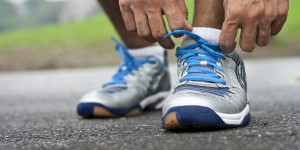 Living in Southern California has it's advantageous, but for running in the summer. But now that the autumn weather is here, It's time to start a new chapter into my running journey. Earlier this year I completed the Beach Cities Challenge by doing the Long Beach, Huntington Beach, and Orange County 1/2 marathons, but they were all like 3 hour walk-a-thons instead of serious runs.
So it's time to get going and to make running a part of my daily life style once again, so this 'journal' will be a roadmap of those experiences. Hopefully my 'ramblings' will inspire you you of my though my positive achievements or give you some ideas through my race reviews or silly mistakes!
Let me know how you're doing…
It's great to see how everyone it doing by reading your blogs, and seeing your posts on FB and twitter. I don't always get a chance to visit and leave comments, but if something is coming up, let me know. I'd love to hear how you're doing with training or if you've discovered a new race or a great running cause to charity!
See you on the trails.