The Honolulu Marathon was GREAT!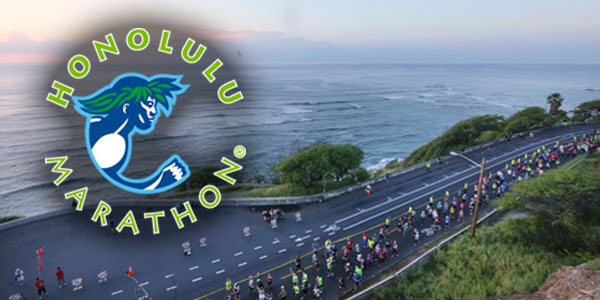 Aloha,
The Honolulu Marathon is now under my belt and 2017 will be a year of half marathons and perhaps a triathlon. My new training schedule will start sometime at the beginning of January, but for now I'll simply be doing a few light easy 30 - 40 minute runs over the holidays.
Once I setup my plan, I'll be posting it here.
Thanks to all those that came out and joined me in Honolulu. It was a lot of fun!
Mahalo!
Let me know how you're doing…
It's great to see how everyone it doing by reading your blogs, and seeing your posts on FB and twitter. I don't always get a chance to visit and leave comments, but if something is coming up, let me know. I'd love to hear how you're doing with training or if you've discovered a new race or a great running cause to charity!
See you on the trails.